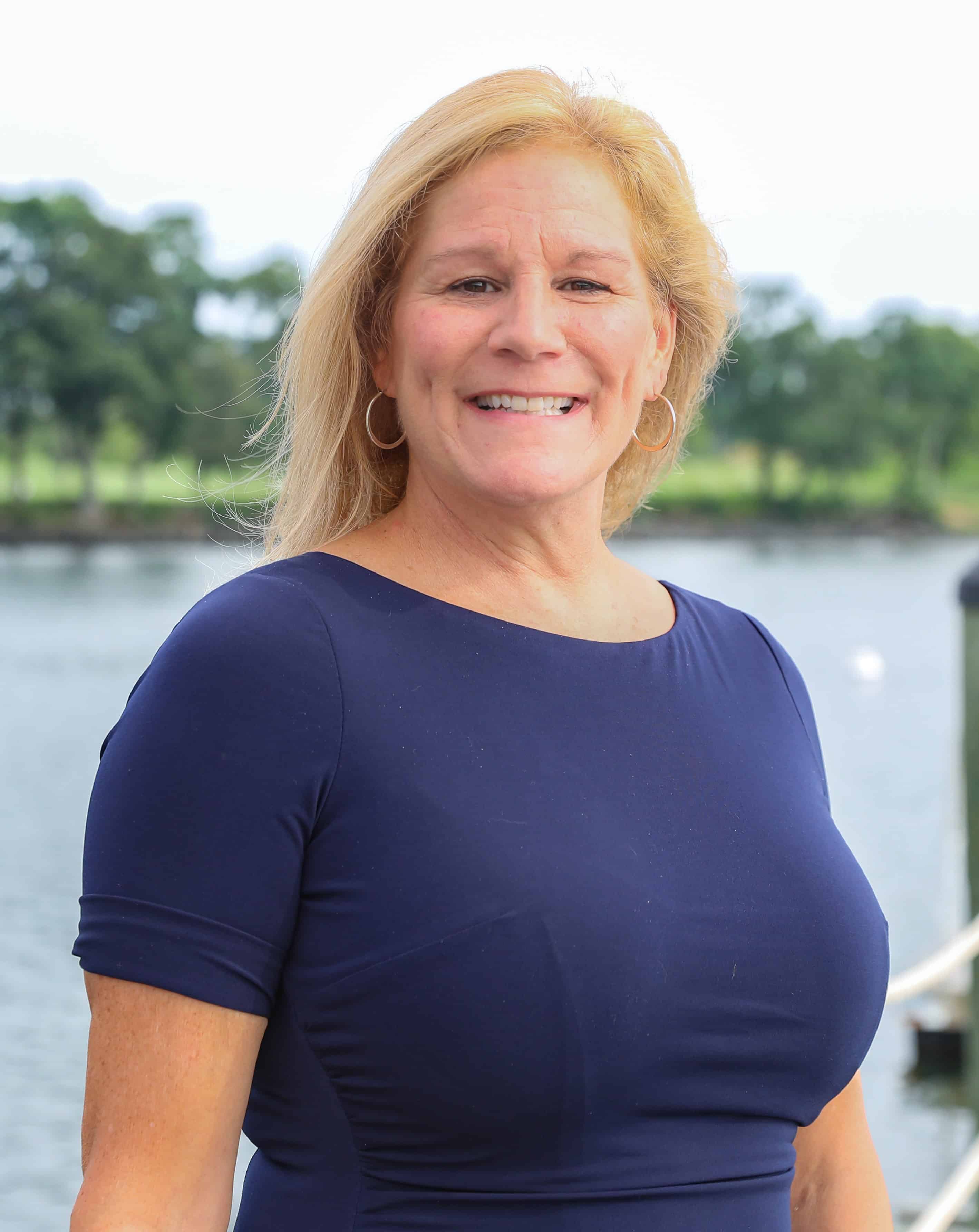 Realtor®, CBR, CNHS, MRP, SRS, Notary, Licensed RE Teacher
Terri Sheppard has now served over 20 years on the North Shore as a successful REALTOR®. She began her career working hand-in-hand with developers, which initially established and strengthened her skills in building and creating new subdivisions and selling luxury homes. On the commercial side with developers, her past projects include, but are not limited to, both building and leasing a strip mall, building a state-of-the-art laundromat, and helping to develop a local CVS. Terri has [...]
Terri Sheppard has now served over 20 years on the North Shore as a successful REALTOR®. She began her career working hand-in-hand with developers, which initially established and strengthened her skills in building and creating new subdivisions and selling luxury homes. On the commercial side with developers, her past projects include, but are not limited to, both building and leasing a strip mall, building a state-of-the-art laundromat, and helping to develop a local CVS. Terri has served on multiple boards for the North Shore Association of REALTORS® throughout her career.
"Never stop learning" is Terri's mantra. She continues to earn designations in order to enhance her skills with client-related work. Currently, she is a Certified Buyer Representative (CBR), Seller Representative Specialist (SRS), Certified New Home Specialist (CNHS), and a Military Relocation Specialist (MRP). Terri is also a Notary and a Massachusetts Licensed Real Estate Teacher.
Always smiling, Terri works to ensure her clients ultimately reach their real estate goals while incurring the least possible amount of stress. She takes pride in giving quality personal service, working together as a team and building lasting relationships. Terri is a joy to work with and clients are lucky to have her on their side during tough negotiations. A North Shore resident, she has raised two beautiful daughters and is an avid skier and gym enthusiast.
Whether it is through buying, selling, investing, or simply increasing a real estate portfolio, Terri Sheppard always delivers quality and impressive results tailored to each client's needs.
What Terri's Clients are Saying:
"Terri is not only a consummate, knowledgeable real estate agent, she is also thorough, kind, considerate and really helped me through the process. I had never sold a property before, and this was my deceased father's condo. I chose J Barrett specifically so I could work with Terri. She's fantastic."- R.D., Ipswich
"When my brother and I sold our mother's home where she had lived for 64 years, Terri was our guide. We wanted to move slowly but Terri encouraged us to speed up our timeline and even got us help to do that. Things moved very quickly! We had more offers than we hoped for and a selling price that far exceeded our expectations. True to her word, Terri was with us at each step making this sale as painless as possible. Now it's my turn to sell and Terri will be getting the call! " Linda - Danvers
"We met Terri at an open house during the pandemic! It wasn't easy following safety protocols while coordinating a line of over 100 people, but Terri made it look seamless. Her energy sparked our interest to work with her. In just a few weeks she found our dream home. Responsive, passionate, caring, empathetic, and determined are only a few ways to describe our experience and Terri as a person. She is simply the real deal!" – Matt & Alexis C., Buyers, April 2021

"Working with Terri Sheppard at J Barrett & Company was a great experience. Selling my home after 42 years seemed like a daunting task, but Terri's professionalism, organization, and attitude made the entire process seamless. She did an amazing job showcasing our home with high quality photos and video. I would definitely recommend Terri to my friends who may be thinking of selling." - Judy McKenzie
"I was very pleased with Terri's commitment to professionalism and service. Terri helped me find credible tenants when I was renting and was on top of every step of the sale of my home. I highly recommend Terri Sheppard to anyone looking for a top-notch Realtor. Thank you, Terri for all your help." - Paul Hayes
"Terri was extremely helpful during the process of selling our house. Terri checked in with me regularly to see if I needed help and she provided me with names of contractors to facilitate our clean out and packing. We had a 5,000 sq. ft. house and are moving to 1,500 sq. ft. I spent 4 months donating and eliminating. Terri was always in touch with me telling me what information I needed to get for the buyers and lawyer before they even requested it. As a result, I did not have to run around at the last minute. In my opinion, Terri is an "A number 1" realtor. She is always anticipating the needs of her client. She and her grand daughter and friend planted flowers at my front door entrance before the open house. She said she knew how busy I was and this was another way she could help me. I do not think I could have completed my part of the move if I did not have Terri's support and help whenever I needed it. Just knowing she was a text message or phone..." - Linda FiCenso
Office Location
4 South Main Street
Ipswich, MA 01938
Specifications
Languages:
Specialties:
Service Area:
Contact
Hi there! How can we help you?
Contact us using the form below or give us a call.
Hi there! How can we help you?
Contact us using the form below or give us a call.