Vice President, Realtor® | J Barrett & Company - Manchester-By-The-Sea Office
J Barrett & Company - Manchester-By-The-Sea Office
1 Beach Street
Manchester-By-The-Sea, MA 01944
Email Website Phone: 978.526.8555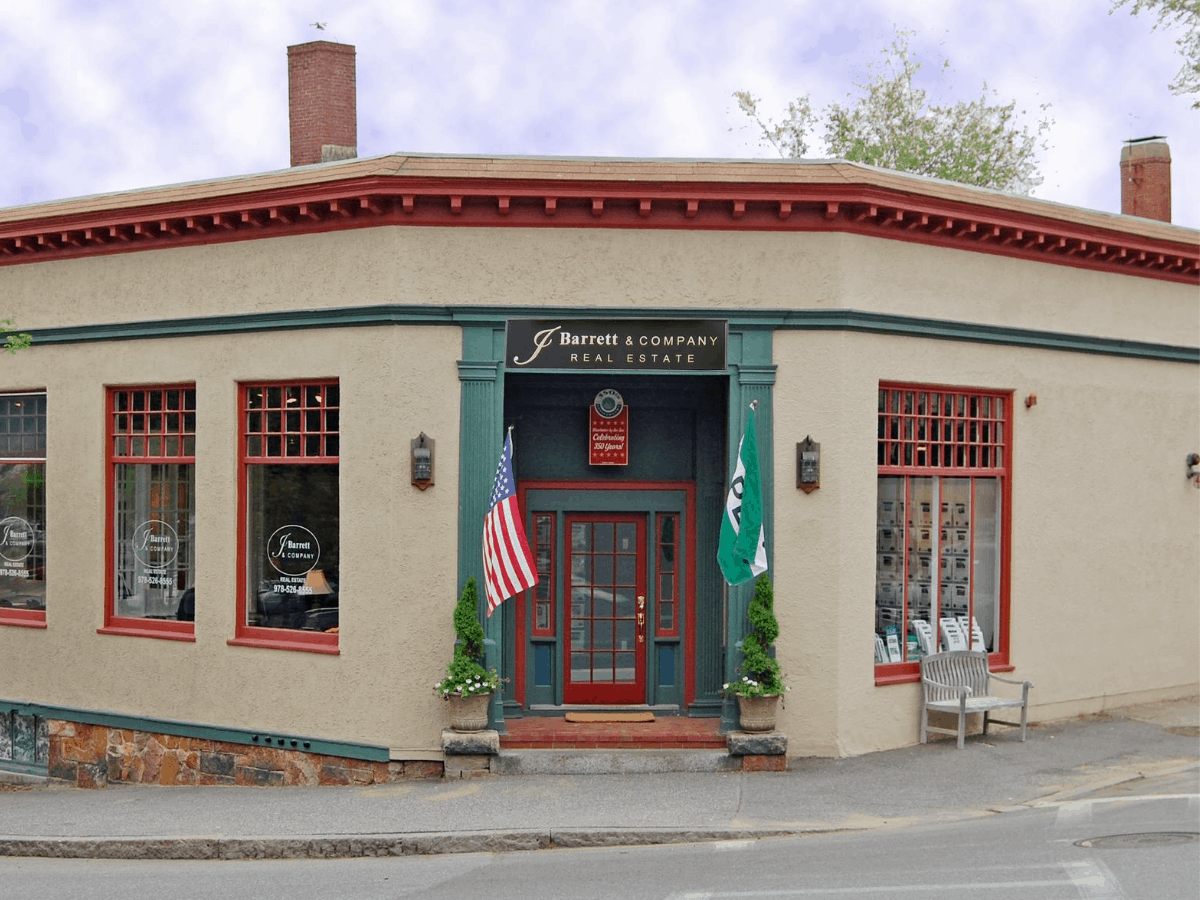 About Jeanne
Jeanne Thompson Carpenter, a Vice President with J Barrett & Company is a broker dedicated to providing exceptional and comprehensive services to all her clients. She grew up in Manchester-by-the Sea where her Mother and Father owned and operated Harry Thompson Real Estate for over 40 years.
As an authority in the purchasing and selling of Single and Multi-Family Residential Properties on the North Shore, you can trust Jeanne's expertise and accurate assessments. She is very astute and dedicated to providing trusted and sound representation. Jeanne is someone who is genuinely committed to working tirelessly for each client and will provide first rate service.
Jeanne's practical knowledge of the towns North of Boston and her 35 years of real estate experience is a clear advantage to her clients. When consulting with Jeanne, her sellers receive a creative and well-organized marketing strategy that maximizes their property's exposure to the most qualified buyers. For buyers, she provides close personal attention and will work diligently to identify homes that meet their budget and lifestyle requirements. Through her clear understanding of the current regional trends, Jeanne is able to consistently identify key opportunities for her clients. Jeanne can be found collaborating with her husband Bill who is a well-known, respected builder in the area. Bill is able to carefully see the structural integrity of a property and advise their clients with his professional expertise. Together, they take great care in providing their clients with this advantage of an accurate and skilled analysis needed in making a sound decision.
Jeanne's key objective is to act as a valuable advisor who is committed to the success of her buyer and sellers' success. She is known in the industry for establishing an excellent working relationship not only with her buyers and sellers but with the cooperating listing / selling broker, banking professionals, attorneys, and mortgage professionals. This helps provide her clients with a seamless transaction whether they are buying or selling.
View all listings in the area either for sale, sold or under agreement by viewing Jeanne's personal website, JeanneCarpenter.com, contact Jeanne at J Barrett & Company at 978-290-1816 or email her at Jeanne@jbarrettrealty.com.