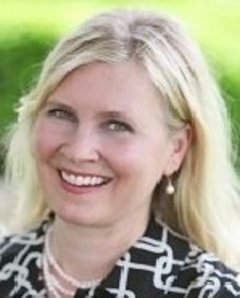 Realtor® | J Barrett & Company - Marblehead Office
J Barrett & Company - Marblehead Office
56 Atlantic Ave
Marblehead, MA 01945
Email Website Phone: 781.631.9800
About Lynne
Full-time real estate agent Lynne A. Shanoski has an extensive background in sales and marketing for international luxury brands: diamonds, cashmere, intimate apparel, fragrance and skincare. Lynne, who is a North Shore native, is also the founder of a fashion accessory wholesale company and appears as a featured guest feng-shui colorist.
A graduate of Salem State College with an MBA from Suffolk University, Lynne is experienced in mortgage financing, traditional and digital advertising, commercial print and public relations.
Lynne, a resident of Swampscott, maintains close ties to Marblehead and surrounding North Shore communities. She is a member of the YMCA of Marblehead, an equestrian, garden and art enthusiast, and participates in events to support The Junior League, The Young Women's League, Breast Cancer Alliance, Nahant Women's Club, Child & Family Agency, Massachusetts Horticultural Society, The Hill-Stead Museum, and The EQUUS Foundation.