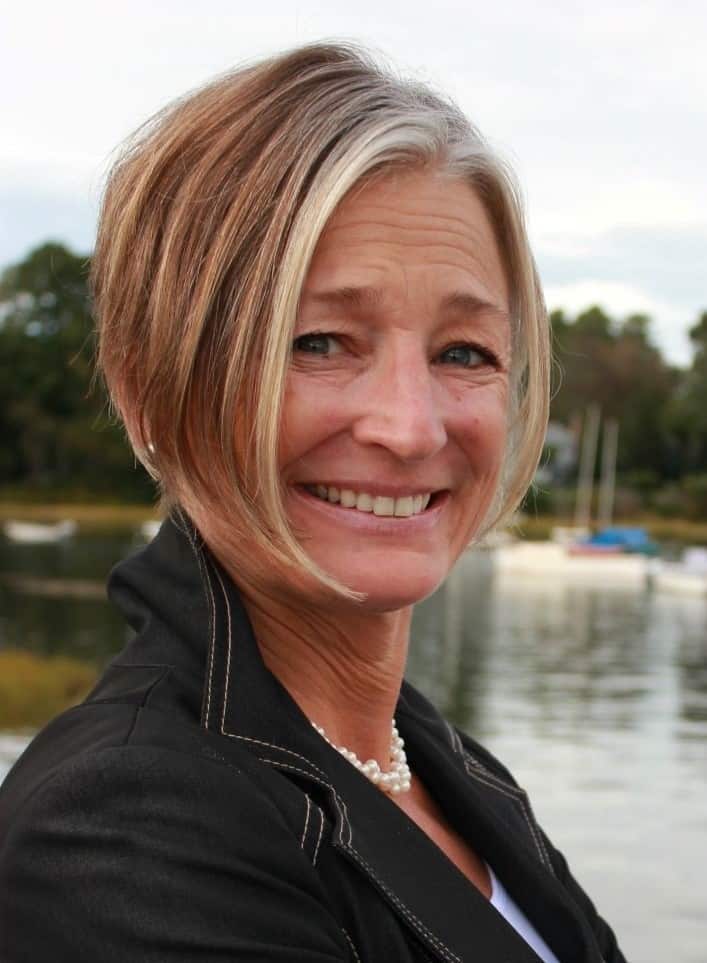 Living on Cape Ann of the North Shore for over 23 years, Tracy and her three children have loved and embraced the area they all call home! Her passion for real estate is as extensive as her knowledge of the area and her ability to keep up to date with local market trends. "Buying and selling a home is a major physical need and financial decision. It's rewarding to help people find the right home to invest in or create the 'right' deal when they are selling an [...]
Living on Cape Ann of the North Shore for over 23 years, Tracy and her three children have loved and embraced the area they all call home! Her passion for real estate is as extensive as her knowledge of the area and her ability to keep up to date with local market trends. "Buying and selling a home is a major physical need and financial decision. It's rewarding to help people find the right home to invest in or create the 'right' deal when they are selling an investment."
Tracy is well-known for her strong motivational and interpersonal skills as well as her ability to keep all parties involved on track to a seamless transaction. Clients like this Wenham residential buyer agree: "We met Tracy at an open house when looking for our new home on the North Shore. When we finally decided on a home, she was very helpful and supportive in a challenging situation and worked diligently to solve all our issues."
Tracy, who has been in real estate for 12 years, has a BS degree from UMASS, Amherst and a strong business background in customer service. She has several professional designations including Accredited Commercial Certification, National Association of Realtors Green Designation and Certified Home Marketing Specialist. She is also a member of the Greater Boston Association of Realtors and National Association of Realtors.
The scope of Tracy's real estate career includes buying and selling commercial and residential properties ranging from single- and multi-family homes, high-end waterfront, new construction, and rehab projects to co-op units, condominiums and The Village of West Gloucester, a 55+ community. She has also successfully managed three of her own home investment design projects.
Teamwork is an integral component of Tracy's approach to all aspects of her life. An active member and employee of the Manchester Athletic Club for 16 years, Tracy focuses on growing and building relationships through the fitness and health community. Her time at the club shows her dedication and commitment to its Aquatics Department Program. "Seeing my swim students and water exercise students each week brings me much joy. I'm working, having fun and helping others at the same time."
Tracy is also an active board member of the Manchester Historical Commission. "The board works as a team to help homeowners and businesses comply with the town's guidelines. We are dedicated and committed to bringing positive outcomes to preserve our beautiful seaside community while serving our fellow residents."
Contact Tracy today and Experience the J Barrett difference. Her goal is to serve your real estate needs on Cape Ann and beyond the North Shore!
Office Location
1 Beach Street
Manchester-By-The-Sea, MA 01944
Specifications
Languages:
Specialties:
Service Area:
Contact
Hi there! How can we help you?
Contact us using the form below or give us a call.
Hi there! How can we help you?
Contact us using the form below or give us a call.