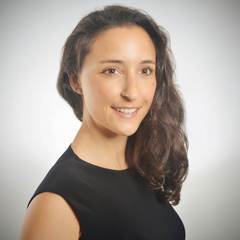 Realtor® | J Barrett & Company - Cummings Center Office
J Barrett & Company - Cummings Center Office
100 Cummings Center
Suite 101K
Beverly, MA 01915
Email Website Phone: 978.922.3683
About Kate
For Realtor® Kate Chapman, integrity and communication are the two essential factors in every real estate transaction. "Buying or selling a home is one of the most important decisions most people make in their lives and while that's exciting, the experience is also angst-ridden," says the Lynnfield resident.
"My job is to make people comfortable with an uncomfortable process. I'm good at it because on a personal level I care about people as individuals and on a professional level I gauge success on helping people find what they want and need."
Paying attention to details is fundamental for Kate, a military veteran who served in Iraq as an Army medic and later worked in personal security with a private security firm. "I take great pride in dotting the "I's" and crossing the 'T's" while never losing sight of the overall goal," says Kate, who also has a strong background in finance and sales.
Kate, who grew up in Lynnfield amidst a large and extended family, is delighted to be back "home" on the North Shore with her husband, who is also a veteran.